Try Foligrow
Foligrow includes vitamins, minerals and herbs, at the highest purity level, to support hair growth.
[pricing-table-for-woo id=4]
FED UP WITH DAMAGED HAIR AND EMBARASSING THIN PATCHES?
If you are tired of thin and weak hair that adds YEARS to your face. One of the FIRST things you should be doing is FEEDING your hair every nutrient it craves
Foligrow ingredients featured in:
Purest Ingredients
Foligrow is made with extremely high purity ingredients. Far higher than similar supplements on the market.
With a proven mix of vitamins and herbs
All the ingredients are scientifically proven to support the natural hair growth cycle.

Made in the US
Foligrow is made in the US within an FDA registered facility that follows GMP guidelines .
Foligrow
Natural formula
Formula used by Trichologists
Penetrates to roots
Every hair-growing vitamin included
Non-GMO
3rd party tested for purity
IMAGINE ENJOYING YOUR

PERFECT HAIR

IN JUST 3 MONTH'S TIME
The typical hair cycle is around 3 months.
So imagine what might happen if you feed your hair every nutrient it CRAVES.
In fact, ask yourself. When was the last time your hair growth, and the quality of it, made you go "WOW"?
When was the last time you were complimented on your hair? and when was the last time you felt PROUD when you looked in the mirror?
REGARDLESS what might be causing your hair loss, giving it every nutrient it needs will be like surrounding each hair follicle with a protective BRICK WALL.
The 14 ingredients your hair is CRAVING
The Foligrow ingredients simply WIPES THE FLOOR with the competition.
Biotin
Biotin, otherwise known as vitamin B7 or vitamin H, is a water-soluble vitamin that is a member of the B-vitamin complex. A recent study looked at a group of women with excessive hair shedding, and discovered 38% had low levels of Biotin [10]
Green tea extract
In one study, 80% of participants experienced significant hair growth following supplementation with Green Tea Extract3
Saw Palmetto – DHT blocker
Saw Palmetto blocks one of the key enzymes that cause hair loss, in both men and women. Saw Palmetto is a natural herb found in the Americas, and has extensive scientific research proving its benefits. [4]
Foligrow Benefits
The ingredients in Foligrow are at a purity and potency normally only available to research scientists.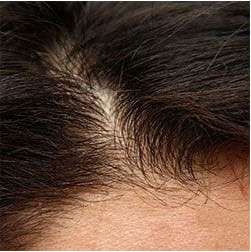 Thicker, Stronger, Longer
Strong hair that actually doesn't rip apart on brushing. Long and luscious too.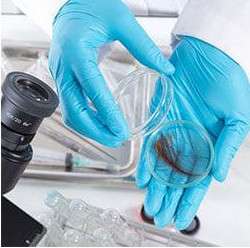 Developed by actual hair loss experts
Foligrow, unlike any other formula on the market, was developed by experts and not "manufacturers".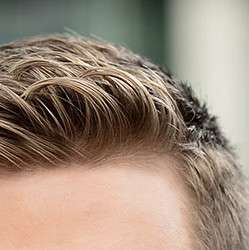 Suits men too
For men looking to beat back that receding hairline, or thicken up their crown, Foligrow is a great starting point
What Can I Expect?
What Can I not Expect?
Testimonials
My 3rd order. Hair is thicker and more shiny than ever!
– Stacy Pinto
My Foligrow arrived in 3 days. Have been using it ever since. The thinning hairline is filling nicely.
---
Wonderful
– Kelly Small
I am so glad i got this product!

Even though i live all the way in France, i was able to get this shipped to me. I have been suffering with a a receding hairline for years.
Within 3 months, i was able to see thick growth everywhere, but particularly (to my delight) on the hairline.

I wish I could share pictures !
All i can say is if you have thinning hair, just try it, you have nothing to lose.

Thank you
---
It's been very good for me. Hair has stopped shedding.
– Antonio Jones
I am not losing hair yet, but because i was worried about this, i decided to try this product. And i am definetly noticing a major improvement to thickness and volume.
---
hair feels thicker and more looks more radiant
– Jo Hansen
My hair has been thinning since my late 20s. I had every check up you can imagine and always the answer was the same. "everything is fine". But it wasn't because i was balding by the day. Eventually i tried a few hair growth that didn't work. Then finally i tried Foligrow and wow! i am on my 5th pack now and my thinning hair is barely undetectable. And i can even tie my hair into a ponytail now
---
Media loves us
The ingredients found in Foligrow have been exhibited in many mainstream media outlets. "Biotin, a B-complex vitamin, may play a role in the development of keratin," says Dr. Zeichner, who explains that patients with biotin deficiency often have weak hair and nails."
Published by Fox News, October 2014 "A healthy diet can help your hair stay strong and shiny. What you eat can also keep you from losing your locks. If you're not getting certain nutrients from food, you might see the effects in your hair."
Published by WebMD, Dec 2016
"Keratin is a basic protein that makes up your hair, skin, and nails. It's clear that biotin improves your body's keratin infrastructure."
Published by Healthline, April 2017
JUST SOME OF OUR HAPPY CUSTOMERS
FAQs
Below are some of the most frequently asked questions by our customers
Try Foligrow
Foligrow includes vitamins, minerals and herbs, at the highest purity level, to support hair growth.
[pricing-table-for-woo id=4]
---